Introducing
OmniVista Cirrus 10.3
A Network Management System as a Service.
From a single application, monitor and configure your entire network, and get near real time visibility into performance and analytics. All this and more while keeping it simple and efficient for you.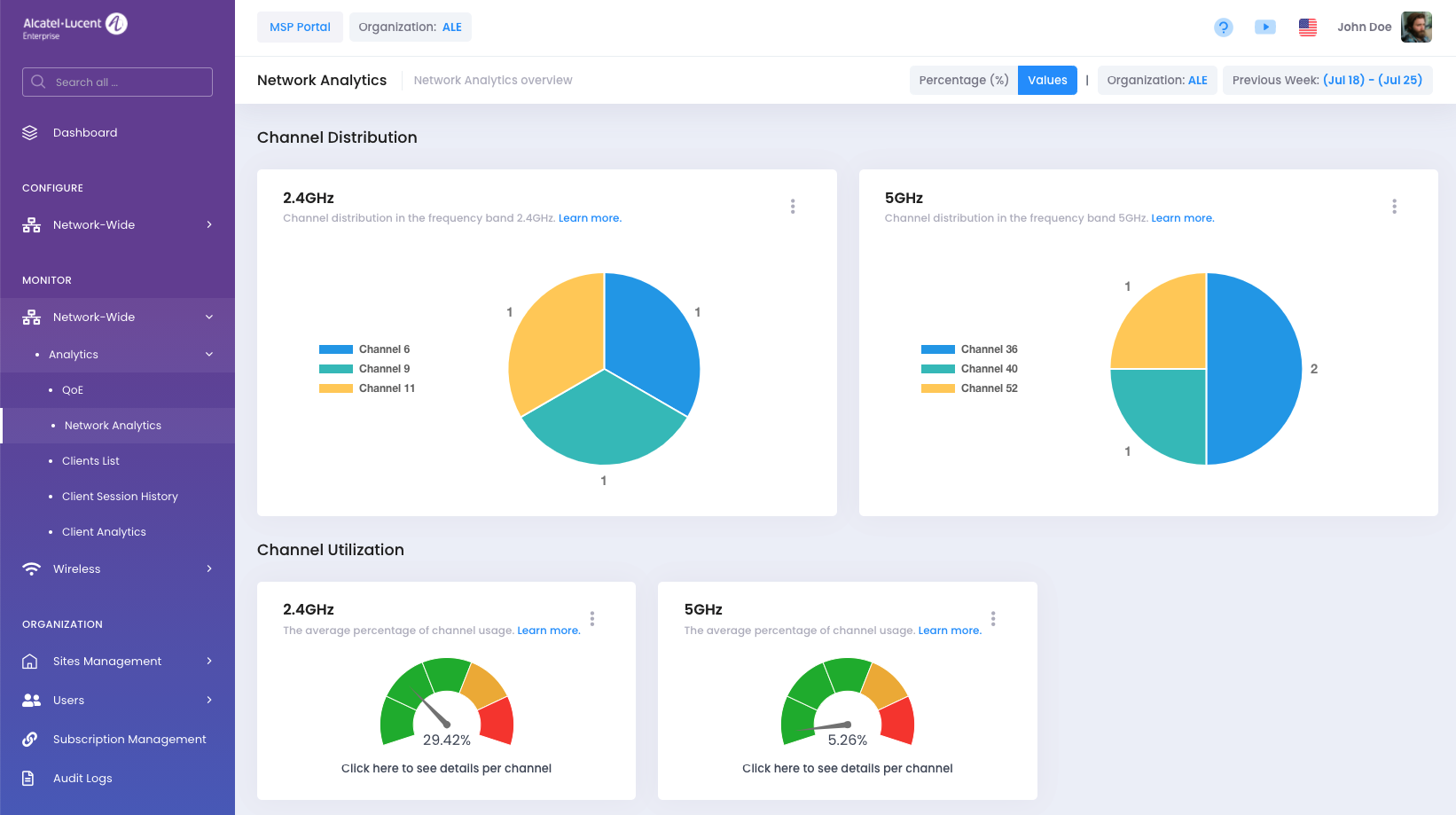 How It Works
Collect
We securely retrieve network telemetry data in near real time from configured network elements.
Process
We perform insightful correlation and aggregation on the data sets to provide consistent and easy to understand metrics.
Display
We present key network and client statistical measurements and data analytics in friendly and adaptive screens.
Discover how we can help you to monitor your network efficiently.
OmniVista Cirrus helps you effectively monitor your network by collecting accurate data and presenting it in a simple way.
Easy navigation through a fluid web application.
Advanced Network and Client Analytics functionalities.
Effective correlation and isolation for troubleshooting.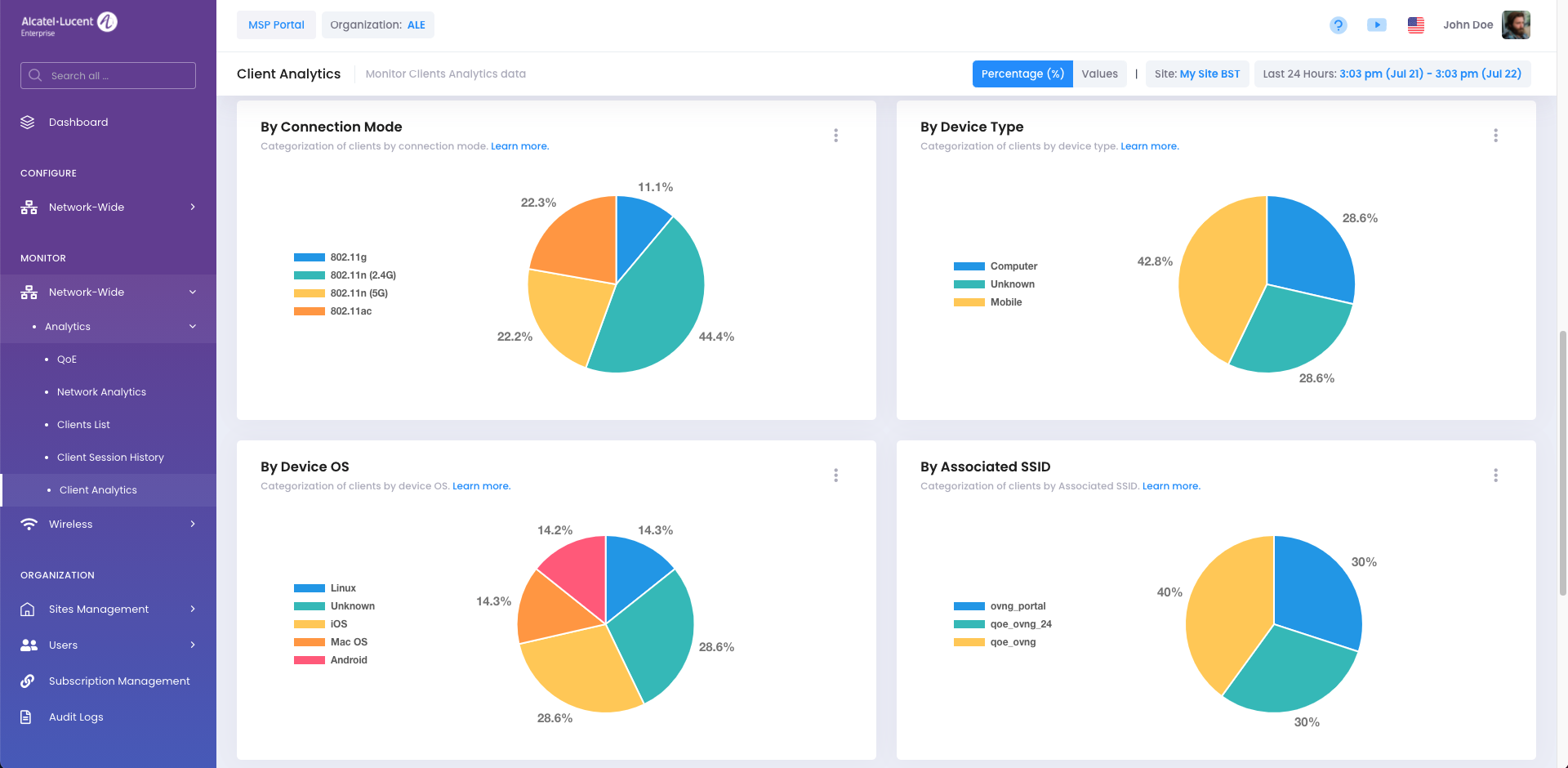 Organization Management
Create and manage multi-site organizations.
User Management
Secure and advanced access control for network administration.
APIs
Securely Integrate with Eco-System applications for network analytics and operations.
Network Analytics
Monitor in real-time key network parameters and overall health.
Client Analytics
Visualize key trends on network usage, client and device persona.
Client behavior Analytics
Monitor TopN domains accessed, client session duration.
Information
The following content is for 'OmniVista Cirrus 10.x' and above. Click
here
to view content relevant to 'OmniVista Cirrus 4.x.x'."